Professional, Efficient, Affordable Appraisals
As a Certified Appraiser, no one in the Atlanta area can produce a professional appraisal more efficiently and affordably than Charles Pharr ISA CAPP.  Being a fine antique store owner, fine auction house, fine art gallery, and an estate liquidation business, I have current knowledge of multiple markets locally and around the world.
All of our appraisals conform to standards of the International Society of Appraisers and (USPAP) Uniform Standards of the Professional Appraisal Practice.
Services Provided With Our Appraisals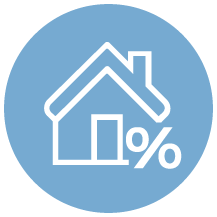 Family Division or Equitable Distributions
Our goal is to make the process as simple and efficient as possible. Here's a quick breakdown of what you can expect when you work with us.
Call today to set an appointment! 770-540-1939. Charles will meet you at your location or in Aardvark Antiques.
Charles will inspect, photograph, take dimensions, and answer your questions to determine your needs to begin the appraisal report.
Charles emails a draft of the appraisal for you to review and approve.
Upon approval and payment, Charles sends you a complete, professional appraisal to suit your needs.
"I am a trust and estate attorney in Atlanta and have used Charles as a qualified appraiser to perform valuations for IRS gift tax and estate tax valuations and to consult with clients regarding personal property valuations in connection with estate administration. I and my clients were always pleased with the professional work he did."
- Borden Taylor
"Charles was highly recommended to me as a fine art and personal property appraiser. He provides a highly professional service. I have no hesitation recommending him to others."
- Jim Walters, Gainesville, GA
"I hired Charles to appraise the contents of a large antebellum home containing fine period antiques. Charles showed a tremendous knowledge of the items and complete understanding of the different antique markets."
- John Latham
"Charles has done several fine art appraisals for me. He is always professional, efficient, and personable. I often refer him to my friends and colleagues."
- Dr. John Burd, Former President Brenau University, Gainesville, GA
"Charles has assisted us with some unusual requests and always provide thoughtful assistance."
- M. Douglas Ivester, Former CEO of Coca-Cola, Atlanta, GA.
"Charles recently did an appraisal for me of my household contents and my Model T Ford. He provided a professional, complete, appraisal ready for the IRS. Ricky Noles."

- State Farm Insurance, Cumming, GA
"Charles has done superb appraisal work for me. I hired him to do an insurance appraisal for the furnishings at Meadow Garden Museum in Augusta and recently we called upon him to give us a Charitable Donation appraisal for a small collection within the Madison Morgan Cultural Center. Charles is always prompt, professional, and does outstanding work."

- Jan Manos Madison, GA
"Over my years at Brenau University, many donors have worked with Charles for appraisal reports on the fine art and other items they eventually donated to the university. They have always praised his professionalism and promptness in providing the appraisals."

- Matt Thomas, Brenau University. Gainesville, GA
"Charles recently did an appraisal for me for a charitable, non-cash donation, for tax deduction appraisal. Charles did excellent, affordable work, and I would recommend him highly."

- Rachel Gouin, Dadeville, AL
"Charles did an outstanding job for an insurance claim appraisal. We were very pleased with the values and the quality of the report."

- Chris and Wilma Hunter, Douglasville, GA
Yes, Charles has the highest designation, ISA CAPP, awarded by the International Society of Appraisers. Less than 150 people have this designation in North America.
Yes, Charles does insurance appraisals for all types of damage claims.
Yes, Charles does appraisals in Atlanta and Georgia for insurance needs on items and collections of fine art, guns, memorabilia, antiques, sterling flatware, coins, etc.
Yes, Charles can provide a complete estate, fair market value, appraisal ready for probate court or suited to fit your needs. He often does appraisals for Equitable Distribution Amongst Heirs to help you.
Yes, Charles can perform a Walk-Through Appraisal providing you accurate values without documentation costs. This is usually a real money saver!
A lot of variables are involved answering that question and every appraisal is different. Charles has no intent to run up a large unnecessary bill yet to complete your appraisal as quickly as possible. Because Charles owns a fine antique store and a fine auction house Charles has a constant finger on the pulse of multiple markets, so he has personal knowledge of current values enabling him to produce appraisals more efficiently.
You should ask your insurance company but, in most cases, yes. As we have seen through the recent recession years, values can vary greatly. You do not want to be over insured or under insured.
No but Charles can recommend jewelers who do. If it is costume jewelry Charles can appraise it.
Charles has the best hourly rate in Georgia for his designation. Appraisal is a profession. It requires extensive knowledge, extensive schooling, constant continued education, and re-qualification every 5 years.
Charles does not provide free appraisals. If you have just a few items you are looking to sell and want to sell in our fine auction house or fine antique store, Charles can provide a free estimate on what he expects the item can be expected to sell for.
An item or collection of items valued under $5000 does not require an appraisal Charles does appraisals for Charitable Donations quite often. For items $5000 and over for donation Charles provides appraisals ready for the IRS complete with IRS form 8283.
Please have items physically accessible so they can be photographed, measured, counted, etc. You do not want to pay the appraiser to unpack boxes and move furniture for you.
Yes! Charles can do appraisals from photographs. He will let you know exactly what photos and dimensions he needs from you to produce your appraisal report.
Charles will never appraise your items and offer to buy them. Doing so would certainly be unethical.  We can offer to help you sell these items in one or more of our venues. We help you choose where to sell your items for the highest return.
Four Seasons Auction Gallery
Some items are best sold in an auction venue. Located northeast of Atlanta Four Seasons has become one of the largest auction houses in Georgia. We have a large in-house audience and over 2000 online registered bidders on our online platforms. We go to great lengths to market each item to the world.  We are pleased to provide complimentary auction estimates for our upcoming auction season. Visit website
Aardvark Antiques
Some items need more time and are listed for retail prices. Our fine antique store has been open since 1998. We consign items $500 and up. We sell all over the world in our 7000 sq ft showroom, and online platforms including our website, Ebay store, Etsy store, Chairish Store, and others. Visit website
Estate Sales
We are a Premium Estate Sale company. We offer Professional Estate Sale Services to Atlanta and the North Georgia areas. What really sets us apart is that we bring our 1000's of retail store and auction house customers to the sales. No one can realize higher prices at estate sales!  We price and sell entire estates including furniture, fine art, antiques, jewelry, china, decorative arts, automobiles, classic cars, boats, and more. We have a seasoned staff to keep your estate secure. Visit website
I started buying the contents of delinquent storage units like you see on the show Storage Wars.   In 1998 I opened Aardvark Antiques & Estate Liquidation and have been in operation since, selling antiques, collectibles, Persian Rugs, Jewelry, and fine art all over the world.
After a few years we added an addition to our antique store and opened our fine art gallery Aardvark's Art Alley. After years of giving opinions of values to my customers I decided to become an appraiser and joined the largest and best appraisal association the International Society of Appraisers.
I as far as I know, I am the only Antique Store, Art Gallery, Auction House owner, Certified Appraiser, in the world! Having my fingers on the pulse of multiple markets allows me to quickly, and efficiently provide auction estimates, values, and Professional Appraisals to my customers in the Atlanta area, the Southeast, across the country, and around the world.